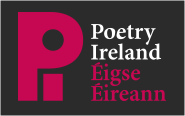 Poetry ireland
Poetry Ireland connects poetry and people. We are committed to achieving excellence in the reading, writing and performance of poetry throughout the island of Ireland.
https://noalibis.com
No Alibis is an Independent Bookstore based in Belfast. We have been selling books on Botanic Avenue, within the Queen's Quarter, for over 25 years.
We are a community bookshop. We are a general bookshop with a particular interest in children's books, Irish literature, history and politics, the humanities and, of course, mystery fiction.
Irish Wrriters Centre
As the leading support and development organisation for writers since 1991, the Irish Writers Centre carries out its work, online and in person, on an all island basis. We work with writers of all types and talents, and actively encourage writers from all communities to engage in creative writing.

We provide many ways and means for them to develop their skill, advance their ambitions and join a vibrant and diverse community of people who share their passion and purpose.
Arts Council of Northern Ireland
The Arts Council of Northern Ireland is the development and funding agency for the Arts in Northern Ireland.

We distribute public money and National Lottery funds to develop and deliver a wide variety of arts projects, events and initiatives across Northern Ireland. From theatre and literature to art in the community, we work in partnership with hundreds of artists, arts organisations and venues. Art has the ability to reach across boundaries, inspiring, teaching and bringing people together.

TURAS at East Belfast Mission
"Turas" meaning journey or pilgrimage in both Irish Gaelige and Scots Gàidhlig is an Irish language project which aims to connect people from Protestant communities to their own history with the Irish language. Turas is based on the belief that the language belongs to everyone and that it can be a mechanism of reconciliation.
Irish Gov Department of Tourism Culture Arts Gaeltacht
The Department of Tourism, Culture, Arts, Gaeltacht, Sport and Media oversees the protection and presentation of Ireland's cultural assets.

https://www.culturlann.ie/en
Cultúrlann McAdam Ó Fiaich is located in he heart of West Belfast and is home to a range of different Irish language, artistic and cultural activities for everyone in the community. Irish language classes, art workshops, céilithe, events for young people, concerts and art exhibitions all take place throughout the year.
Linen Hall Library Belfast
The Linen Hall Library is a truly unique institution. Founded in 1788, it is the oldest library in Belfast and the only remaining library in Ireland that still generates a proportion of its income from membership. The Library is free to enter and enjoy, and is housed in a stunning Victorian former linen warehouse in the picturesque Donegall Square, across from Belfast City Hall.
National Library of Ireland
The mission of the Library is to collect, preserve, promote and make accessible the documentary and intellectual record of the life of Ireland and to contribute to the provision of access to the larger universe of recorded knowledge.

James Joyce Cultural Centre
The James Joyce Cultural Centre, situated in a stunning Georgian townhouse, offers the visitor historical and biographical information about James Joyce and his influence in literature. See the door to the famous No 7 Eccles Street from "Ulysses", a recreation of his living quarters in Paris, art exhibitions and more to bring the author and his works to life.
National Print Museum Ireland
To promote a greater understanding of the historical significance and the contemporary relevance of printing in Ireland by exploring its heritage, craft and technology.

The American College Dublin
American College Dublin, a constituent college of Irish American University, is accredited by the Middle States Commission on Higher Education, and is licensed as an institution of higher education in the Republic of Ireland and the State of Delaware.

EastSide Visitor Centre
Head east of the River Lagan and you'll find yourself in EastSide. The beating heart of Belfast's industrial past, this down-to-earth neighbourhood is thriving once as again, now as a hub for creativity, arts, design and alternative thinking.
Journey East
Journey with us as we cross the bridge and discover an intriguing and little-known past in the east of the city. Unlock the history of east Belfast on one of our historical bus and walking tours, led by a knowledgeable and experienced guides.

Cresent Arts Centre Belfast
We are a vibrant community arts centre and cultural hub where everyone can experience the power of the arts and develop their creativity as we lead the way in artistic development and entertainment.

Scottish Poetry Library
The Scottish Poetry Library is a unique national resource and advocate for the art of poetry, and Scottish poetry in particular. We are passionately committed to bringing the pleasures and benefits of poetry to as wide an audience as possible. Physically and virtually, the Scottish Poetry Library's doors are open. There's poetry here for everyone, and we can help you find the poem you'll want to keep.

https://nantgwrtheyrn.org
Nant Gwrtheyrn was an abandoned village in the 1970s following the closure of the quarries. The redundant houses, offices, chapel and shops constructed during the quarry's heyday between 1860 and 1920,when over 2,000 men worked the granite, had fallen into rack and ruin.

Ulster Scots Agency
The Ulster-Scots Agency, or Tha Boord o Ulster Scotch as it is known in Ullans (another name for the Ulster-Scots language), has been given the legislative remit of the "promotion of greater awareness and use of Ullans and of Ulster-Scots cultural issues, both within Northern Ireland and throughout the island".

Scots Language
Are The Onybody Ither? we tak the swatch o Scotland's skeel o UFOs, baith in bygane times an noo, an speir whither we micht'a haed ootrels in aboot us at ony time. Sae come ben for tae find oot mair

Poetry Society
The Poetry Society was founded in 1909 to promote "a more general recognition and appreciation of poetry". Since then, it has grown into one of Britain's most dynamic arts organisations, representing British poetry both nationally and internationally. Today it has more than 5,000 members worldwide and publishes the UK's leading poetry magazine, The Poetry Review, which has been published since 1912.

Chester Beatty Library
An engaging and welcoming space, visitors from Ireland and overseas will find permanent and temporary displays, an intercultural learning programme and a broad variety of public activities for all ages and backgrounds.

Marsh's Library
Perfectly preserved library of the early Enlightenment in central Dublin. Opened in 1707; still welcoming visitors, tourists and scholars.
Trinity College Library Dublin
Visit the Book of Kells, Ireland's greatest cultural treasure, and marvel at the Long Room, one of the world's most beautiful libraries.